Sound quality improvement solutions for everyone
Fidelizer is the audiophile's system optimizer that optimizes Windows for audio applications. It works with any media player software including Roon and streaming services such as Tidal, Spotify, Qobuz, YouTube, and others.
Unleashing Core Audio
Give audio task more priority with dedicated core, improve low latency audio performance, and increase accuracy of clock resolution.
Take control of system responsiveness and network utilization completely by optimizing Windows multimedia scheduling platform.
Controlling processes
Isolate core affinity of non-audio process to single dirty core and reduce its priority so it won't hinder audio related processes.
Launch media player software with higher priority from Administrator account by-passing permission filters for solid performance.
Managing services
Stop/Disable most system services that aren't used in audio applications leaving only audio related services running.
Keep services for some audio applications that require network, remote control, or even security services smartly.
Focus and definition improved with an added bonus; a slight midrange hardness I have heard in JRiver was now gone.
The goal of Fidelizer's optimizations is to reduce the "digital glare" in computer audio solutions and make music comes alive with a feeling of real sound. Fidelizer has free version without time limit. All changes made by Fidelizer are safely reversible.
Fidelizer works with JPLAY/AudiophileOptimizer/Roon
Fidelizer is fully compatible with JPLAY/AudiophileOptimizer/Roon, and we developers are supportive and help each other.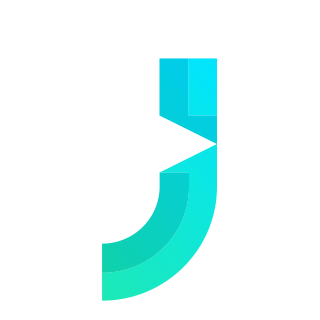 Marcin and Windows X exchanged ideas on the XXHighEnd forum including some Fidelizer's core concepts long before founding JPLAY and Fidelizer. That's why  they work great together.

Phil used Fidelizer long before developing AudiophileOptimizer. He helped with Fidelizer Pro's startup and Windows X helped him implementing multimedia service in core mode.
Right after making Fidelizer support thread in Roon community, Mike offered a warm welcome and we've been improving software compatibility with Roon better.
You won't have to ever worry about incompatibility issues. Unlike certain companies that refused to provide support or even banned it, we helped each other in our fields of expertise for best sound quality.
What customers say about us
To show our products and services' quality, we'd like to share customers' experience with Fidelizer Upgrade Program. There's over hundreds of customers who shared their feedback with us so far.
thank you very much for your quick response. I have just installed the Fidelizer Pro and it works just as expected. I am really impressed, how much difference the Fidelizer makes to digital audio. I always disliked the "digital sound" with its gl…
Peter Böhm
The enhancement of depth and the resolution of the complex layering of large-scale orchestral music came off stunning with Fidelizer.
Hi Win X:
A nice, very easily heard improvement. I would best describe it as a much more relaxed presentation, a layer of glare removed.
Thanks,
Bob
Bob Holzer
Hi Windows X,
Installation went flawlessly. I'm using a dedicated Windows 2012 Server R2 installation in Core Mode with AO 1.31 running JRiver 20 as a Mediaserver. This feeds the PS Audio Perfectwave DS with the Network Bridge. So I used the DLNA …
Kurt Kuepper (Audiophile Optimizer)
Hi,
Thanks for your fast service. Fidelizer Pro is working faultlessly and definitely a worth it upgrade to Fidelizer. Works great with JRiver 20 and allow to fully exploit the real potential of my HTPC.
On the audio side has upgraded the mid range t…
Carlos Espadinha
Hi,
works flawlessly (with the custom mode)and as promised, less digital glare. This is the best sound on my system ever. J
For your information:
I'm using a laptop (with a non switching PSU) with 8GB RAM, Windows 10 (build 10240), XXHighEnd Player 2…
Joachim Wegner
Indeed working well and I pleasantly surprised at how much noise has gone away from the music…
Well done Sir.
Thank you
Lentini Davide
Thank you!
The sound quality is very good indeed in 6.9, and has been so even from version 6.5. That's why I find it unnecessary most of the time to install new versions.
Fidelizer has taken the clean and accurate but a bit clinical sound of my Windo…
Aristeidis Mastrokostas (Audiophile Optimizer)
Hi. First of all would I like to thank you for a great piece of software J
I have a dedicated server with Microsoft Server 2012 R2 64bit. The hardware has been heavily tweaked J Oversized linear power supply, 8*22.000uF cap bank. The motherboard has …
Jacob Land Jensen (JPLAY/Audiophile Optimizer)
Keetakawee,
Thanks for the quick reply, I listened last night to the plus version, wow what a nice improvement over the free version, space and better defined leading edges on bass, the performers were more there, that "noise" that is there, alth…
John Makela
Hello,
Now it works 🙂
Thanks for your excellent support and help.
Fidelizer makes the sound more clear. It was well worth a little trouble.
Best regards
Jonas Ekroth
hi frd !
same causes, same effect… black background better lisibility especially in the highs, deeper image.
i rediscover the full potential of my rig…
thk so much for this huge job !
Best,
Eric.
Eric Therond
Hi Keetakawee…
WOW!!
I listened to a few songs with just the free Fidelizer, and installed the PRO version. After a minute of listening the first song, I knew I was in for a treat.
The music just flowed better and I felt it had more warmth to it. The…
Serge Ah-Hee (JPLAY)
Just purchased your pro as I dud like your free software. It did seem like it added a lot more soundstage and high end detail but tended to make the midrange vocals a bit grainy or harsh especially on extreme. I found audiophile setting to be the mos…
Jim Coyle
I have Fidelizer Plus on my Win 10 laptop connected to my DAC by USB and play from Roon also on my laptop.  My music files are on a NAS on my LAN which Roon recognizes. I control using the Roon app on my iPad.  It works very well and sounds wonderf…
Roger Norden
Oh my gosh I just installed and restarted my system. It is now so much faster and JRiver comes up much faster and cleaner. Thanks so much!!
Patrick Hillard
Windows X
ITS sounds better then before I really don't know what you guys doing this.
P.R.
Very nice indeed! I admit I was skeptical, but a friend convinced me to try out the Pro version. I'm an audiophile and chose to go with the "Extremist" level with use on my J.River MC20 and my Windows 10 desktop. I use a USB DAC with CDs ripped to fl…
James Frank
Hi Keetakawee,
Have been testing Fidelizer pro now for two days and I can only say that I am impressed. I am mainly listening through a highly revealing headphone (audeze lcd) system, which was already sounding pretty good, but your software gave a v…
Robert van Velzen (JPLAY)
We are flying higher than Baumgartner. In rare thin air of digital computer playback. Using Lampizator Komputer machine with Audiophile optimizer, fidelizer, 2012 core mode and the Bughead Emperor soft. This is as far as I dare to push digital playba…
Lukasz Fikus Lampizator (Audiophile Optimizer)
I installed the program and it works ok, noticeably superior sound stage in particular on low frequencies, congratulations !! greetings pgbell
Piergiulio Bellini
Thanks for the tips I think you are doing a great job, good luck. Very pleased with my upgrade to PRO. I try to convince as many people to try your free product all have really enjoyed the improvement, I shall keep promoting this on my FB Group High …
Paul MacMichael
It works really well. Bravo!
Greetings
Paolo Patara
The sound is amazing, I have to say I couldn't be happier with fidelizer.
I'm using a Windows 7 PC with a SOtM tX-USBexp USB PCIe Card sending audio via USB to a IFI IUSB 3.0 which then sends audio to my Emotiva DAC. I was previously using asio4all a…
Jean Gonzalez
Hi mr. Windows X,
I installed your software on my dedicated audio player. The system was already tuned by the Highend Audio Pc app from Audiophil together with Jplay 6 beta running on windows server 2012. Even on this fully tweaked system there was a…
Mike Agsteribbe (JPLAY/Audiophile Optimizer)
I don't know how you can make this…. but you are a genius!! Great sound….!!
Bye bye,
Matteo….
Celli Matteo
Thank you Keetakawee!
There seems to be a difference. The big picture doesn't change at first listening, but there are changes in the details.
There is more air (or room information), and the instruments are focused better, having more contour, or mo…
Joachim Siegmund
Hi,
I am totally pleased with the Fidelizer Plus 7.1!
I can work at my PC hearing music without any interrupts with working Bluetooth an WLAN. I use it in consumer audio configuration. The improvment from the free version to the plus version is clear…
Carsten
My first brief listening impressions are that Fidelizer Pro has smoothed out the digital "edge" and enhanced the detail and sound stage width on the few tracks I had time to listen to. The difference is not huge (to my ears, with my system, in my roo…
Bernie Kunz (JPLAY/Audiophile Optimizer)
I'm enjoying the software very much. Previously I had used Free Fidelizer in addition to running my PC with Win8 in safe mode and doing much of the service closures myself. I tried this same path with Fidelizer Pro but found that starting windows i…
William Glenn
Fidelizer Pro sounds incredible on Windows Server 2016 with AO! More of everything: silence, vibrant sounds and very nice sounds of instruments. Great. Thank you!
Regards,
Adrian Schmitt
UPDATE
All the people interested in highend digital reproduct…
Adrian Schmitt (JPLAY/Audiophile Optimizer)
Fidelizer PRO makes it sound more real and clear. The bass better now, it's more powerful and accurate. But most importantly the overall sound is a little less "digital" which enhances my musical experience.
Best regards,
Rick
Rick Ursberg
Hi, I have an old, entry entry audio setup, but (with Fidelizer) improvement is tangible.
Thanks for Your work.
Bianchi Giovanni
Giovanni Bianchi
Congratulation for Fidelizer Pro! There is an incredible improvement in sound quality. Really great!
Regards,
Eugenio Fenocchi
Andrea Fenocchi
I think it is the best sound I ever heard with my Audio setting. Very clear background and close to perfect image (I assume there is no perfect with Audio since every new technique comes). Especially, when I listen big scale symphony like Mahler Symp…
Hello,
I have been using Fidelizer with Jplay for some time but Fidelizer Pro really makes the difference, i'm quiet happy with the result, the sound of my system really changed for the better.
Best regards
Joaquim Lola (JPLAY)
Hi, thank you for program. Works very good. Much better then Fidelizer free version.
I used CAD pro optimization script, now I use fidelizer. Fidelizer pro better then cad pro..
setup:
notebook Acer Aspire E15, passive cooling, ssd, works on battery.
…
Ilja Nikitin
Hi! Well, it works perfectly well. Instantly more transparent sound, clearer vocals. Good stuff) Keep it up!
Korbukov Nikita
"Hi,
Thanks for getting the program to me so quickly. I have had a few hours with it this this evening & WOW!! what a difference compared to the free version. I'm so glad I upgraded & I will probably go Pro next month when I have the money. Is it cor…
Michael Ashton (JPLAY)
Dear Mr. Punpeng,
I just had to write and tell you how thrilled I am with your new Fidelizer Pro.
Not only does it provide some of the best sound I've ever gotten out of my system, but it does it in such a trouble free manner.
I've used many types …
Wesley Bush (JPLAY)
Dear Keetakawee,
Further to my earlier email below, in which I said that, having got everything working again, I would do listening comparisons between 6.11 and 6.12, I thought that you might like to hear of my impressions and so, here are my comment…
Peter More
Hello, fidelizer sounds great on my computer. Definitely takes the digital glare off and adds dimension to the wav files. Job well done, would like to stay in the loop for future versions, thankyou, regards, stacy.
Stacy Bragg
Expected to get a more stable signal chain, what it does. Didn't expect that it would make a noticeable difference in sound quality in my case, but it does as well.
Impressive, good job, well done!
Norbert Alt
Hellow! It is work very well with Jplay. Sound is very good. Thanks.
SungRae Cho
Sungrae Cho (JPLAY)
I gotta tell you X. This program is by far the most significant upgrade in my headphone journey. It's quite a revelation! I can't believe what I've been missing since joining this hobby.
Best $70 ever spent!
Cheers
Sam
hello again, I just wanted to say your pro version is awsome!! I just about gave up on computer audio(trying for 2yrs to get it right) music from my system has just come to life compared to before.As I enjoy album  after album!
D.C.
Many thanks Windows X for the tips.
I have listened to many 'so called' audio upgrades over 25 years, including sometime spent myself in the high end audio business, and I cannot recall one as impressive as yours! I had a Japanese partner, who abando…
Robert Spencer Churchill (JPLAY)
Keetakawee:
My initial reaction is Wow! I would compare the difference to same level as that the uptone regen made…but in different areas. I will have to wrap my ears/brain around that. But basically the staging and layering is imediately noticeable …
James Whiting
Dear Windows X
Thank you so much, was one of those weeks so it took a few days before I could install the Fidelizer Pro setup. I set it to run purist/audio player using J River 19/Win 8.1 and the results were beyond expectations! Clearly better than …
David Smith
Thanks Keetakawee, with my single-PC setup, after some tweaking of the settings (AO 1.40, Fidelity Blade SQ 5.21 and JPLay 6.2), it works with Fidelizer Extremist mode and the first impression is impressive, even overwhelming…
Thanks!
Dennis Duchhart (JPLAY/Audiophile Optimizer)
Thank you very much, it works really well and it seems to consume less resources than the normal version.
Not having to start it up each time is the main reason why I bought it, was not actually expecting better sound 🙂
But somehow the sound is also …
Dan Corlateanu (JPLAY)
I would like to give a little feedback. It works!
The sound becomes more dynamic, you can better hear small details and all in all it is a more musically involving experience.
The effect is less pronounced with Workstation optimization more with Extr…
Jesper Asgaard
Hi, it works fantastically! Running it at purist level – usb into Geek Pulse Fi DAC . The difference is amazing as I'm sure you know. The background is so much blacker and the sound image more 3 dimensional. Many thanks for a great and easy to use pr…
Matthew Goddard
Dear Keetakawee,
I've sucessfully installed your fidelizer pro and have been using them for quite a while. All i can say is that your product made the most significant improvement aside upgrading main hardware such like amplifier, dac, or speakers/he…
Jirapat Siridhasanakul
Hi Windows X,
I am the happy owner/user of Fidelizer Pro and I have a quick question. I installed Fidelizer Pro on my recording studio computer and I'm MORE than pleased with the sound quality. It makes a VERY noticeable improvement in both studio mo…
Al Stroh
Hi Mr X
All installed and working fine.. Haven't yet done critical listening, but first impressions are good.. Quieter background more focused sound.
Thanks again for all your help. I will certainly recommend this to my other audiophile mates.
Cheers…
Pradeep Sajdeh-India
Thanks Keetakawee. I installed it a few days ago on my JPLAY Control PC, and the background got blacker, the soundstage became deeper, and everything became more focused. Overall a significant improvement, I think.
So, I recently ordered another copy…
O.D. (JPLAY/Audiophile Optimizer)
Great job! I also had my brother & friend buy your product system never sounded better  fast service.  Dean from Canada! They are also very very happy with Fidelizer Pro worth every penny!!!!!!!!!!!!!
Dean Labossiere
Dear Keetakawee Punpeng,
Thanks for the full copy of Fidelizer Pro 6.8, the program works perfectly on my machine. This Fidelizer Pro, just as you said, it improves imaging and clarity of the sound also reduce glare in digital audio. I combined JPlay…
Laurentius Keevin Djoyo Kusumo (JPLAY)
Improvement on the audio pc is great, i have done a great jump forward. Thanks a lot ! When my new control pc will be ended, will sent you a new order. Good job!
Regards
Fred
Frédéric Cugnet (JPLAY/Audiophile Optimizer)
Dear Keetakawee,
Great Job! Wider stage, airier sound, more palpability: phantastic. Thank you very much
best for you
W. Zöllner
W. Zöllner
It definitely works! I can tell the difference after using it. Well done!
Thanks and keep up the good work!
Kwok Kwun Loke Ernest
Great product! Really makes more different to the sound with my setup than 'replacing all the cables' Very pleased!
Juan Diego Puerta Marin
Hi Keetakawee
I have Fidelizer pro installed on both pcs and it sounds amazing….really, really, great. 🙂
Fran White (JPLAY/Audiophile Optimizer)
Hello
Thank you very much for fast sending. Sound is perfect !. Sound is really 3D right now, sound stage just full blending my room which is quite large (photo attached).
I have to say that Pro version is worth every cent
Thanks you
Best regards,
Pi…
Piotr
hi Windows X
it's all right here
Fidelizer pro runs in my notebook and the music sounds almost perfectly
Thank you
Greetings fron Buenos Aires
Eduardo Joaquim
Hi Windows X,
I got everything working smoothly with my Windows Vista/Tidal desktop app/Asio Bridge/Jplay6 setup and are extremely happy with my Fidelizer Pro purchase! 🙂 The sound have become even more detailed with improved 3D sound stage and mo…
Micael Corn (JPLAY)
Mr. Non,
This is simply amazing. I never expected such improvements at this level. The performance is much more quiet and relaxed now. No more harshness to my ears, even with more clarity. It improved my system more than changing cables.
Chaiwat Kootiratragran
The Pro version works just great, big improvement on sound quality, and I am very very pleased 🙂
So glad I finaly got it, and it works so good..
Tried the network render setting so far,but will try MD with network support too.
Ove Bang Pedersen (JPLAY)
Hallo Lucifiar,
Congradulations!
Fidelizer 7.0 is already running. No problems with installation, all functions still working.
And it is a step to more music again. Music comes more relaxed, more "analog". Most improvement I can hear at soundstage. T…
Thomas Kleinschuster
Thank you
Sound quality is a little subjective but I have a dedicated PC for storing my music and passing it to my audio system so I love your concept of minimizing Non audio processes and giving Windows a chance to provide the least affected bit per…
Frank Strelau
Hello.
Thank you for offering a product like Fidelizer. I began my venture into Hi Res computer audio a little over four years ago (which I guess makes me a veteran of sorts LOL). I have along the tried many different types of computer builds and var…
Michael Heffron
I managed to get the program installed before I left for work. It sounds really good…smooth and musical.
John Kessel
Hi
Initial results are very positive. The level of detail from recordings is noticeably improved but more importantly to me is the more relaxed presentation. Still plenty of attack but less fatiguing than before. I listen to my music on Denon D7000 h…
Iain Harding
Well got everything up and running on both OS and they sound great! I see now JRiver launches after the optimization. When I am using JStreamer with MinimServer how would I apply the fidelizer? I will tell you on my system the ladder sounds better th…
Tom Pinckard (JPLAY/Audiophile Optimizer)
Hi Windows X
I have now had a chance to listen properly with Fidelizer in Extremist optimisation mode + "music server with network support" and to try various different settings in both Jriver 20 MC and Jplay 6.2 with it. This is going from a single …
Robert Churchill (JPLAY)
Hi Lucifar,
I use Fidelizer since 2 years and it's a great work ! For me, the sound improvement it's better than Jplay alone. I try some linux solutions, Volumio with Cubox, Daphile on my PC. Volumio sound great but it's complex for me and i prefer F…
Benoit Laouchez (JPLAY)
Dear Keetakawee Punpeng!
Thanks a lot!
Big improvement!!!! Finally where I wanted to arrive!
Thanks again,
and best wishes,
Uwe
Uwe Schwarzer
Thanks for the update, the program works fantastically with my hi fi headphone setup.
Travis McCoy
Hi WIndows X,
Installed fidelizer pro and I love it.
Im using an intel pentium dual core PC E2200 small media center PC with spotify premium as the media library.
I am playing it using fidelify.
On that im using JPLAY6 (Alt version), for the asio dri…
Glenn Adema (JPLAY)
Hello Windows X,
I recently purchased and installed the PRO version 6.14 and I'm very satisfied …. One of the features that I really like is that when you turn on your PC, automatically starts fidelizer;
The end result is then what I had already warn…
Lorenzo Mordini
Brilliant, thanks. Really enjoying the program by the way, I'm using it with process lasso now to kill off all other processes. Great stuff.
David Thomas
Hello Windows X,
First I want to thank you kindly for sending me the Fidelizer Pro 6.13 software today !
I have installed it and I can tell you that the sonic difference between the free version and the Pro version is huge (as you promised me in your…
Jan Forman
Many thanks. This is my second purchase from you. I know it works extremely well :). I have one installed on my audiopc at home. This one is for my laptop when away from home. Keep doing what you are doing 🙂
Best regards
Chris Gajzler
Windows X,
I finally got around to installing Fidelizer Pro 7.0 and now 7.1 on my 2CH System. After the first song, I knew that this was a nice enhancement to my sound system. I have a C.A.P.S. based Windows 10 PC running Jriver through a BADA Alpha …
Robert Peyer
Hi,
I get it working with AO in single pc mode and the result is very good, more analog like
Congratulation,
David
David Vandendorpe (JPLAY/Audiophile Optimizer)
hi team
Fidelizer is already a must have software in my list for hi end SQ.
tks
Angus Liu
Hi,
Today, I reinstall the windows server 2012 and set SATA in AHCI. Bingo. The esata storage can start every reboot. Now I disable all the services in AO except WMI and I choose Extremist in Fidelizer Pro and JPlay in single pc mode. Now the sound i…
Sien Li (JPLAY/Audiophile Optimizer)
I've installed Fidelizer pro 6.1 on my HTPC and everything is OK.
Audio is very good, as I'm using JRMC 20 as VDM driver and DVDFab plyer for playing DVD or Bluray.
This little media player has a very good video quality equal to JRMC with Red October…
Dominique COMET
Dear Keetakawee Punpeng,
Thank you for your very quick response. I have installed Fidelizer Pro easily and use it together with Jplay and Tidal followed by two vst-hosts with an ambiophonic vst-plugin and an acourate-convolver-plugin respectively.
Be…
Elke Winkelmann (JPLAY)
As you know I just purchased Fidelizer Pro. I use it with JPlay and AO 2.0 with ROON on a dedicated audio PC I built myself and continue to improve. The PC is connected to Berkeley Alpha USB and DAC 2 to my beautiful CJ ART amps then to Amphion 7L sp…
James Daras
I must say I am impressed with the improvement over the Free version. A lot more details I can hear, and the bass seem tighter and better. I am sure I will discover more surprises as I use it more. Thanks for the wonderful product. It's definitely wo…
Whiskey Yong
I have used Fidelizer before (F4 & 5) with good results, see copy of a post from JPLAY below. After more listening today F6 is clearly a further improvement. F5 Extremist did not really work for my system, but with F6 the Extremist option provides a …
Kjell Nedrebo (JPLAY)
Hallo and thank you,
after some years with free Version (up 1.x) i decide to update together with win 10 Pro.
Easy installation, great sound Improvement. The Pro Version is even better sounding !
I am really happy with.
"My Setup : Extremist
Music se…
Michal Kaspar
WOW!! This is incredible. 7.0 plus is such a improvement over 6.0 plus. The differences are striking!!! My computer audio has NEVER sounded this good. Keep up the good work and thank you 😊
Scott
Scott Burchett
Thanks for activating the software so quickly! I've been testing it out a little today and so far I like it! Thanks! 🙂
Holly Hughes
Sound quality with Pro version is night and day comparing to free version. Pro version gives better focus and darker background. Great value.
Sathit Chanprom
Dear Keetakawee,
Haven't got time to listen and compare but I think it sounds more solid and detailed, with less grain , more dynamic, especially on the drums.
Thanks for the upgrade and I wish you a good New Year 2016.
Russell Gray
The program is actually awesome!!! I did not think, that it still brings out so much from our music.
Best Regards
Dinah
Dinah Spiekermann
After several hours of using Pro, I'm very pleased with the purchase and am happy funding your endeavor.
I'm using an Apple Mac mini running Bootcamp, Windows 8 and JRiver Media Center in a headless configuration using JRemote.
Mike Bieda
Keetakawee,
I installed 6.7 and patched it. Oh my God!!! What an improvement!!! Played back Ramsey Lewis "Portuguese Love" that I listened to yesterday several times, I was blown away with the improved imaging, air around the performers, the indi…
Leon Motta (JPLAY/Audiophile Optimizer)
Hello,
Small return on tapping.
I am currently running with Jplay6 beta5, simple PC and fidelizer pro 6.5 under Windows 8.1, Intel I7, 4 double cores at 2.2 ghz. To me, your optimization software is a must, I did not get better, my pc runs with an im…
Gérard Maitre (JPLAY)
I do appreciate your efforts to improve Fidelizer and send out the upgrades. Just yesterday I installed the Melodious MX-U8 on my streaming PC (and of course Fidelizer 6.9). I am really enjoying the music with each improvement.
Thanks!!!
Gil
Gil Patmore
Thanks, works perfectly!
Regards,
Bruno Scarpini
Bruno Scarpini
I am enjoying listening with Fidelizer Pro operating.  I don't find I can definitely identify specific improvements but feel over all the sound is clearer and allows bigger stage with more precise instrument location.  Perhaps the bass is a bit t…
Richard Gerber (JPLAY/Audiophile Optimizer)
Hi, Lucifiar
I run Fidelizer Pro + Asset UPnP Server + Linn Kazoo on Windows 10, It sounds greater than J.River Media Center 21, the background is very dark, instruments sound separately and clearly, I like it.
Echo Chang
Hi
In reference to my previous e mail all is working great with jplay. A definate improvement in sound quality. Thanks.
J.P. (JPLAY)
Dear Windows X,
Thank for Fidelizer Pro. I have installed it and I am enjoying Roon with more clarity and detail.
Many thanks
Hossein
Hossein Faridzadeh
Hi Keeta.
Very pleased with the pro software, I've been listening to music all day here in the UK and I'm hearing improvements all round with sound. I've had it set to Audiophile with Network Render.
Thanks
Kev Tugby.
Kevin Tugby
It's all installed and sounding fabulous
Cheers
Steve Welsh
Thank you, great job for my "Control PC"
I noticed a big difference in outcome between the free version and the Pro, I love …
so I'll spend a second order for my other computer "Audio PC" !!!
sincerely,
Gilles S.
Gilles Siembida (JPLAY)
Here are some comments after using Fidelizer Pro this week.
Am using an Acer i3 laptop – 8 gig ram – win 8.1 with an IFi Power USB. I found that after a clean install the Fidelizer Freeware program sounded even better. Now with Fidelizer Pro the soun…
David Lloyd (JPLAY)
thanks so much for generating the program so quickly this (my) morning. I downloaded in the meanwhile and did a bit of listening – so far: absolutely great! Even more transparency/veil off/details compared to the trial version and it feels like hav…
Michael Sauter
Hi Keetakawee,
Thanks for the latest update and for Fidelizer in general, as it has made some amazing improvements in the sound quality I get from computer audio! 🙂
Kindest,
Dennis.
Dennis Stempher
Many thanks for the prompt response.
Fidelizer makes a very obvious improvement and I am so pleased with it that I will shortly be purchasing another licence for the second computer in our household.
Keep up the good work.
Best regards
Jonathan Bushell
I am with Fidelizer 6.12 Pro. I love it . It make music more Listenable to have a deep connection Between me and the artist. (my music= all stream format by miniserver-Tidall Music-DS BubleUpnp-Kinsky-JPlaystreamer-Window 8.1 laptop) I love this setu…
Vu Hoang Le (JPLAY)
with your app, the sound of the digital part of my system have reached the quality of the analog part
creditable work
thanx a lot
regards
Andras Hajnal
Hi There Keetakawee,
Well I installed your software and it really improves the sound! The magnitude of the improvement was surprising and welcome.  You've done a great job with your software.
Cheers,
Billy
W.C.
Dear Windows X,
Thanks for the update 6.8. Installed and running. UAC disabled. Very good sound, low-level detailing is clear and soundstage is wide and deep.
I listen to TIDAL via Chrome browser. Sound is output to ASIO BRIDGE ==> to JPLAY ASIO driv…
Vasant Kaiwar (JPLAY)
Thank you for your assistance!
I have been using the free version for many months and it solved all my dropout problems and significantly improved my PC performance when using MediaMonkey. I had tried shutting down apps and Windows services manually …
Mark Lemelin
Thank you. Installed and did the recommended foobar2000 settings. It sounds incredible !!! Such a big sound with SQ enhancements everywhere. Closest thing to "being there" that I've ever heard on headphones. I run Beyerdynamic T1 headphones with a Wo…
Bill Erb
Hi Keetakawee,
Well… you nailed it! 🙂
As the Fidelizer free/pro – A/B test is very difficult to accomplish (just with two exactly equal computers), what I did was:
1.
Listen a FLAC file with Fidelizer 6.5 free
Listen the same track on the CD playe…
Carlos Aniceto
Greetings from Singapore.
I have been listening for the day and I must say Fidelizer does what it professes. I installed it on my i7 Toshiba notebook running JRiver as a renderer and output via Ifi iUsb 3 to my Teac UD 503 DAC. My network server is t…
Jeffrey Leong
I'm listening now to the 7 it sounds so much better, You make my day thanks and a fantastic weekend.
( : Henri Jimmink : )
Henri Jimmink
Dear Khun Keetakawee,
I am just listening to my fully Fidelized 2PC setup and the sound really took a leap forward. It sounds incredibly detailed and clear, specially brass instruments. What a great piece of software.
I can hardly wait installing it …
Ernst U Tschoepke (JPLAY)
This seems to be working better, and it sounds better than ever. I think that if you don't select the device you are using for sound as the default, it will be shut off. Only got to listen to it for an hour. Another step closer to analog with the b…
Brad Connery (JPLAY)
Your software is fantastic! I had been having trouble [I thought] with my Yulong DA8 DAC: on certain tracks and especially on Sarah MacLachlan's "Angel"; there was a terrible distortion on vocal peaks. I discovered through research that this might be…
Norman Armstrong
Nice software with a good improvement on my audio system
Regards
Lmal
Laurent Maloberti
Just wanted to say that the sound from my laptop with red book cd playing through a portable USB bluray sounds better than my £3000 Classé CD player haha
Danny Baty
Hi, Just loaded it and have it running now. It sounds great. Seems very smooth and resolved. I am running in Audiophile mode/JPlay local.
Bob Flood (JPLAY)
Bravo, Windows X! After installing FP on the second PC (control PC), I had a listen. It sounds as if my DAC had been upgraded to a much more expensive one. Now the setup is very much to my liking: sibilance (high noise) is mostly gone to the extent t…
Bui Duy Thuan (JPLAY/Audiophile Optimizer)
Hi,
Well I tried your FPro 7.0 last night, and it is all that people have said it is.
More low level detail, more depth, more space around people and sounds in the recording. You hear new details and the decay of notes in the recording space..
Less g…
Jay Mendoza
Hi Windows X,
Thanks for the build, it has made a great improvement, especially picture and sound as I run video and audio through JRiver.
Corey Nixon
Dear,
Thank you for the software! It changed my system from ordinary to high end! Truely amazing!
Kind regards,
Edo van den Broek
Edo van den Broek
Excellent upgrade on your freebie! on mini 8 VHD of AOed Win2Go Server 2012 R2 Essentials OS bootloaded into RAM, player Lekt.exe out through RME HDSPe card. More detail, dynamics, everything – far exceeded my expectations of what is possible from …
Stephen Dengel (Audiophile Optimizer)
Hi Windows X
I am listening now to my music with Fidelizer 7 and I am in love with it!
Darker background and more natural vocals. I also noticed more air in the music and more focused sound stage. I can't imagine myself listening to music from my PC …
Moussa Obeid
WoW! I am floored by the Pro version! Digging in to the settings now. How can I thank you? Ferrari? Lamborghini? Maserati??
Neil Small
Hi!
Thanks, i installed, and works.
I not heared too big diference compared to before installing status. It is more analogue, better detail, but this diference is tot as big as i readed from forum and webpage.
I have not time to test it really in dee…
Attila Ken
It`s early morning here in Norway and I had a long night listening to a lot of my favorite artists. Jan Garbareck – Cassandra Wilson – Miles Davis – Bill Evans – Dire Straits – Shawn Colvin – Rachelle Ferrell and many more – they were all here in my …
Kurt Vallenes
I figured out how to get the best sound possible on Windows if you use Fidelizer and sound pimp both it makes the sound sound amazing. I broadcast on vaughnlive.tv/thedogpound and have been told I have the best sound on vaughnlive is so crisp and …
Lawrence Stover
I upgraded to the latest version of Fidelizer Pro last night. I noticed a definite improvement over the previous version. I read that the latest version fixes an issue where some core optimizations were not able to be applied. There is a definite imp…
Encarni Escobar
I can't play without him!! He is the missing link, to play music with the laptop.
A friend of mine owned a QA660—SD Card WAV Hi-Fi Digital Audio Player from QLS-HiFi.
With my setup with laptop + Chord Mojo DAC without Fidelizer Pro I have no chance a…
Ulrich Seipel
Fantastic work X, keep it up! I had no idea there was so much to be won with finetuning the the OS. I'm amazed!
Bas ten Tusscher
Hello,
I have been using Fidelizer for a month now and after this period my feedback will be no surprise : this is truly a great product. For some years now I've completly shifted to streaming music from Spotify to Deezer and now Qobuz. The convenien…
Jean-Marie Burgio (JPLAY)
Wow.! Very nice upgrade from earlier version. Sounds better than my LP playback now
Thanks!
Al
Al Salerno
I downloaded and installed Fidelizer Pro.  Since I use a PS Audio Perfect Wave II, I set it up in Network Transport mode.  The sound improvement is greater than that of standard Fidelizer, a broad and high soundstage when I have set the absolute pha…
Julius Moshinsky
Hi Mr. Punpeng,
just a few minutes before I heard the first tones with the Fidelizer 6.8 Pro in Extremist/Single Audio PC.
I have awaited a good improofment…..but my awaitings have been topped!!!
Thanks for this wonderful program. The next days, mayb…
Helmuth Bauer
Thank you very much! Now my CyberLink Power 14 -player plays like never before.
Sincerely.
Slawek
Slawomir Maliszewski
Lucifiar,
Thank you for sending me my new fidelizer pro installer. Fidelizer creates stunning sound, its like adding another device to my stereo system. I will not want go back to listening again without the works of fidelizer. Excellent work!
Thank …
Allan Jay Villanueva
After using Fidelizer Pro,the sound is more living,more expression and more dynamic.
Herbert
Thanks Windows X,
Yes fidelizer Pro is doing what I want and I'm able to just sit back and enjoy the music.
Before I upgraded my PC from w8 to w10 I had manually disabled many services myself to optimise for audio but this was always a bit of a lotte…
Stuart Hubbard
THANK YOU
The download worked and is installed. Choosing Network Render has stopped the audio drop outs while streamimg Serius Internet Radio. The music sounds so much better.
David Pritchard
David Pritchard
Focus and definition improved with an added bonus; a slight midrange hardness I have heard in JRiver was now gone.
I am very happy to get the Pro version without any regret, and 100% money worth. Thumb up. There is improvement with subsonic low and high frequency with much purity sound.
Alfred Chen (JPLAY/Audiophile Optimizer)
After the trial, the better it sounds Deezer is essentially similar to rip the CD, then listen with jriver + Fidelizer yet. (But do not always listen to music with hi-res File I) autonomous Fidelizer Pro worth it. Works like to change my wiring, cabl…
Surawit Jaruwanchai
first i will thank you .for the great help on mail..
i have just now let the fidelizer start jriver,,,and let the maschin be a mediacenter—-and now i works with my music dvd
is it the setup as a mediacenter or is it jriver be started from fidelizer,,…
Bjarne Hansen
Thank you!. My first impression while listening is of greater fluidity of the music. I'm using in my office system a Vaio PC/JRiver21. I'll come back for further advice from you
Kind regards,
Vlad
Vlad Adrian Manu
Good morning Keetakawee
I cannot thank you enough for making this software, I downloaded your software to my computer this morning and started listening to my some of my reference recordings. I honestly sit here with a tear dripping down my cheek lis…
Mark von Dohren
It works really well and I'm happy with it. Keep up the good work.
Glen.
Glen Walcott
Hello Keetakawee, I understand, you are passionately committed!
I imagined I was doing or understanding something wrong.
First impressions of the Fidelizer optimizations are great! So much that I became suspicious! I witnessed big changes when instal…
Kevin J. (JPLAY)
So happy with Fidelizer Pro now!!! Sound is just amazing! Compared to friend's notebook with Fidelizer free version and my notebook won!!! 🙂 A time ago with both Fidelizer free on our notebooks – they were almost the same sounding!!! Thank you very m…
Nikita Kalagin
Hi Windows X,
Much thanks the Programm work and it s absolutely grest!! So much Details ! I'm happy about it and i will Tell it to my Friends so you get much New Hifi freak s!!
Thanks Mario
Mario Dausacker
Fidelizer 7 is fantastic. I have a very good analog system and have always tried to get my digital front-end to sound as good as my best lp's. I am there now, 7 was the last missing piece.
Gary
Gary Aigen
Fidelizer opened Tidal right away
Sonic impressions – 4 BASICS
– instrument separation
– imagining – instrument location in stage
– more 3 dimentional Staging – especially depth layers
– on massed strings – less digital shrill – less DIGITITIS
Thx fo…
Wally Malewicz
I am really really impressed by the fluidity and analog like sound of my computer by using Fidelizer. Last night whole family sit and listen music and I feel absolutely no fatigue after 3 hours of continuous long listening.
Thanks
Recep Kaya
Thanks for the 6.1 update to Fidelizer Pro. I tried this tonight and I am very impressed with the additional texture and detail this now brings to instruments. I have a JPLAY control/audio pc set-up and I have posted my impressions on the JPLAY forum…
Paul Fuller (JPLAY)
Super super Thank you. It all comes down. Thank you for helping me. Finally I can enjoy the music.
Andreas Furst (JPLAY)
2 thumbs up for this great sw,worth of money spent.
BR,
Chaiyuth
Chaiyuth Khanai
Hi Keetakawee
Well it is early days listening, but all I can say the Pro version, is just WOW! And by a considerable margin over the other versions, by some margin I might add… The pro version is worth every penny….
Immediate observations include, im…
Alan Evans
Dear Windows X,
I have to report that I changed my music server from a Mac Mini to a PPA FC10 Music Server from Paul Pang. I didn´t expect a big improvement from Fid. PRO at this high end server, but I was wrong
The advantage I got from your program …
Reinhard (Audiophile Optimizer)
Hi Windows X,
This is some brilliant stuff! Music seems to come from a darker background, with a more realistic tonality. Bass lines have improved significantly, each drum beat is tight and precise, overall bass is much more punchy and energetic. To …
Ben L.Z.Y
Hi again!
Well having a $50.000 system and expecting a $70 program to enhance the sound quality is completely ridiculous! I was wrong! This is simply awesome , I'm so happy I stumbled upon fidelizer!
First impression is the voices, so clear and stand…
Aleksandar Stojkovic
I am listening to my first album since installing Fidelizer Pro on my Samsung netbook running Windows 10 and JRiver MC21 through a SoTM dx-USB HD interface, USB Disruptor power supply and Cambridge Audio DacMagic. I can hear more depth, clarity, vita…
Richard Varey
Thanks, I was already impressed with the Free version, this on to me sounds maybe less "romantic" but definitely more "fi" as in hi-fi – both run in "extreme" mode.
I use Foobar for music and VLC for movies or TV shows, a side benefit being that VLC …
George Rattner
Dear Keetakawee Punpeng,
I did some listening yesterday after installing FPro. My aim has been to find a better alternative to Mac/audirvana which I have used for several years. The two things I like about Audirvana are playback from RAM and shutting…
Gareth John
Enjoy the music better with Fidelizer Upgrade Program
Fidelizer has been improving computer audio sound quality for free since 2011. As time goes by, new  computer audio solutions are growing so we decided to launch the upgrade program to extend support and product capabilities.
To read the product's features and ordering details, including pricing on, please check Fidelizer Upgrade Program.