Digital audio improvement solutions for everyone
Fidelizer will optimize Windows multimedia platform to improve sound quality in audio applications, including Roon and streaming services like Tidal, Spotify, Qobuz, and others. Optimizations will last until system restart so you don't need to uninstall and keep your PC safe and clean.
Unleashing Core Audio
Improve audio performance by giving audio task more priority, improve low latency stability, and increase accuracy of clock resolution.
Take control of system and network utilization completely by optimizing Windows multimedia scheduling platform.
Controlling processes
Isolate non-audio processes and reduce its priority to minimize any possible interference to audio task and related processes.
Launch music player application at high priority without interference from user permissions for solid performance.
Managing services
Stop/Disable most non-audio system services greatly reducing system footprints for pure audio performance.
Smartly adjust system services based on audio profiles to maintain required features like network and remote control on demand.
The goal of Fidelizer's optimizations is to reduce the "digital glare" in computer audio solutions and make music sound live like listening to real sound. Fidelizer has free version to enjoy music better without time limit. All changes made by Fidelizer are safely reversible.
Once you try it – will become unavoidable.
Focus and definition improved with an added bonus; a slight midrange hardness I have heard in JRiver was now gone.
For me, now, I cannot imagine going forward without Fidelizer.
Fidelizer resulted in the biggest single improvement to my hi-fi that I have yet encountered!
The enhancement of depth and the resolution of the complex layering of large-scale orchestral music came off stunning with Fidelizer.
More peace, more flexibility, more detail and a bigger, better focused stereo image.Undoubtedly a package that does a good job.
Fidelizer is a must for audio playback with windows PCs!
Hearing into and through full scale orchestral works is near revelatory using Fidelizer Pro.
Fidelizer removed the remaining veils and ensured the musical message was delivered in an effortless fashion.
Fidelizer works with JPLAY/AudiophileOptimizer/Roon
Fidelizer is fully compatible with JPLAY/AudiophileOptimizer/Roon, and we developers are supportive and help each other.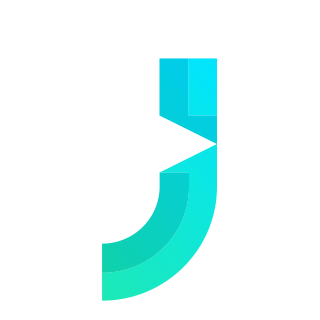 Marcin and Keetakawee exchanged ideas on the XXHighEnd forum including some Fidelizer's core concepts long before founding JPLAY and Fidelizer. That's why  they work great together.

Phil used Fidelizer long before developing AudiophileOptimizer. We helped each other for Fidelizer Pro's startup and implementing multimedia services in Core mode.
Right after making Fidelizer support thread in Roon community, Mike offered a warm welcome and we've been improving software compatibility with Roon better.
You won't have to ever worry about incompatibility issues. Unlike certain companies that refused to provide support or even banned it, we helped each other in our fields of expertise for best sound quality.
Awards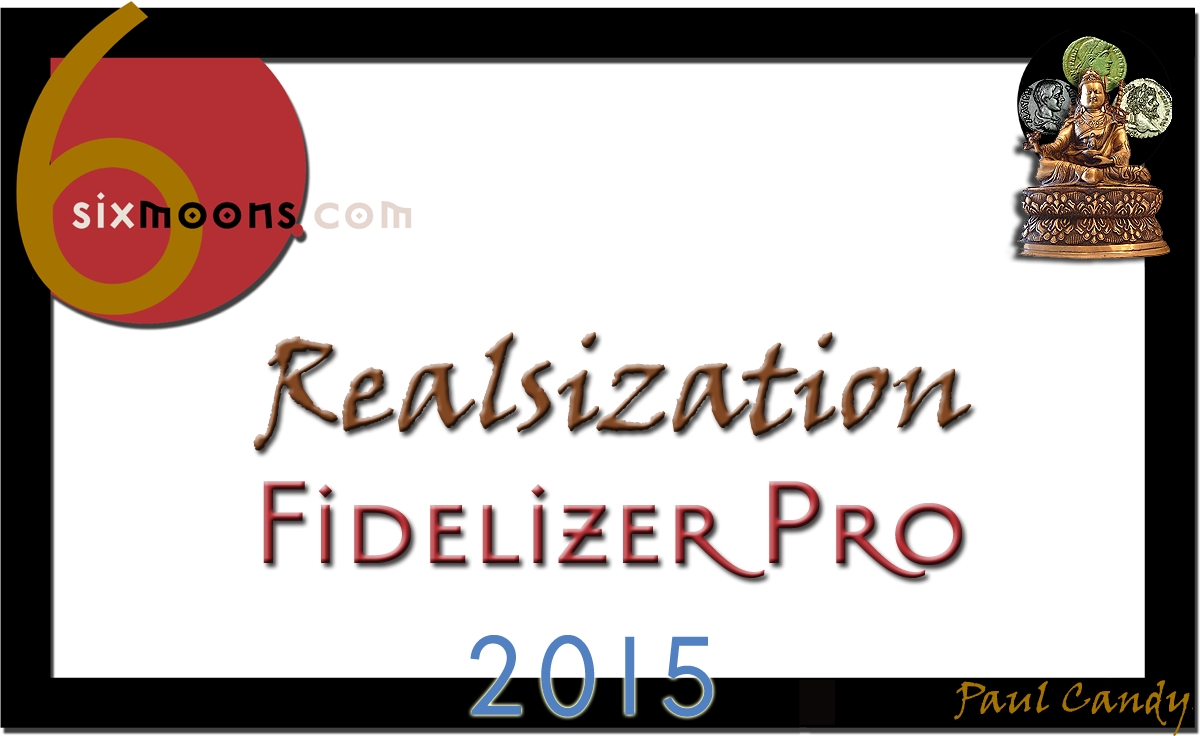 6moons Realsization Award, 2015 for Fidelizer Pro
Realsization takes standards educated by exposure to the best of audio and investigates how much money can be saved while maintaining the essence of ultra performance. Fidelizer Pro is also the first software and the cheapest product ever to receive Realsization award from 6moons.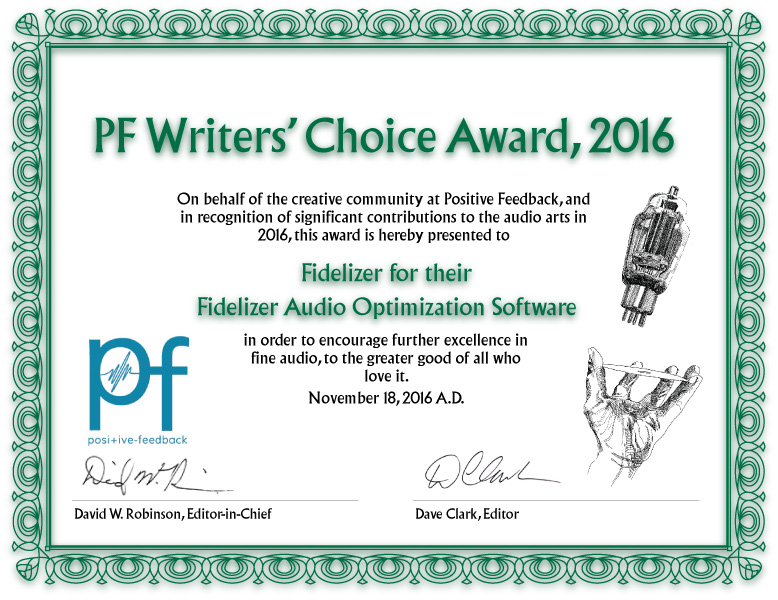 Positive Feedback Writers' Choice Award, 2016 for Fidelizer
Larry Cox gives Fidelizer Writers' Choice award for its superior merit in the audio arts. You can think as a recommendation from fellow audiophiles.
Enjoy the music better with Fidelizer Upgrade Program
Fidelizer has been improving computer audio sound quality for free since 2011. As time goes by, new  computer audio solutions are growing such as networked audio, streaming services, and other things like headless computer audio solutions.
So, we redesigned the product and improve a lot of things to answer user's expectations better. Since founding Fidelizer Upgrade Program, we have been collecting customers' feedback to share so you can purchase Fidelizer Upgrade Program with confident.
Partners