The easiest way to improve sound quality in Windows
With a single click of the "Fidelize" button, you can sit back and enjoy good music. It's really easy and we'd like to encourage everyone to use Fidelizer as a sound enhancer. Fidelizer improves sound quality by optimizing Windows core audio with the following features:
Default configuration performs only the unleashing of core audio features for safe optimization. You can learn more about how Fidelizer enhances Windows sound quality in technical aspects and you can learn how to use Fidelizer efficiently by reading the User Guide for useful tips.
Fidelizer is FREE and SAFE to try
Many audiophiles have looked down on Windows since the rise of computer audio on the OS X platform. Fidelizer was released to the public for free so Windows users can enjoy high quality sound on their systems. Fidelizer will always be available for FREE to keep audio quality on par with OS X.
Some people don't feel safe using sound quality improvement solutions that change system configuration permanently, so Fidelizer only performs SAFE optimizations that won't make permanent changes. System will revert back to normal after restart so there's no risk of damaging your system.
Fidelizer is partnered with JPLAY/Audiophile Optimizer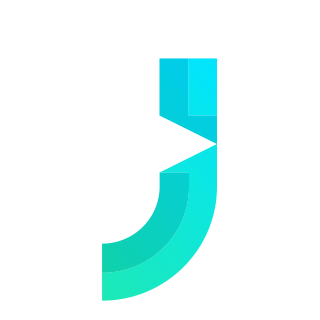 Fidelizer is fully compatible with JPLAY/Audiophile Optimizer, and we developers are also friends helping each other.
JPLAY – Marcin and I exchanged some tips and tweaks on the XXHighEnd forum including some Fidelizer's core concepts before releasing it and Fidelizer's optimizations are done with JPLAY in consideration.
Audiophile Optimizer – Phil used Fidelizer long before developing AudiophileOptimizer. In the recent version 1.31, he improved Fidelizer Pro's startup compatibility and I helped him to implement Multimedia Class Scheduler service in core mode.
You won't have to ever worry about incompatibility issues with JPLAY and AudiophileOptimizer. Unlike certain companies that refused to provide support or even banned it, we helped each other in our fields of expertise for best sound quality.
Enjoy music more with Fidelizer Upgrade Program
Fidelizer has been improving computer sound quality for free since 2011. As time goes by, new  ways to play audio like NAS/streaming audio are growing and some changes needed to be made for newer version of Windows. To maintain our products and services, we decided to launch the upgrade program to extend support and product capabilities.
You can read the product's features and ordering details, including pricing on, the Fidelizer Upgrade Program page.
Reviews




Since moving Fidelizer to a new home, there have been requests to send copies for product review by a few respectable audiophile websites. Some are kind enough to give us a review about Fidelizer products, as below:
I also use a neat little shareware program called Fidelizer that optimizes various background computer functions for music playback. This brings me to another point. I also use a neat little shareware program called Fidelizer that optimizes various background computer functions for music playback. This brings me to another point. If you're getting into this field thinking computer audio to be easier by omitting the tweakier aspects of high-end audio—fuggeddaboudid.
The improvements to the sound while listening to JRiver and Foobar were quite obvious to me. The soundstage became much wider and deeper; the bass was now better defined. Focus and definition improved with an added bonus; a slight midrange hardness I have heard in JRiver was now gone. I also observed that JPlay continued to work with Foobar2000.
This a marvelous piece of work that also puts the average sound system to a harsh test. With the Fidelizer performing its magic, the sound certainly benefited enormously: the large scale, complex music was handled extremely well, with exceptional separation of the individual instrumental sections, with lots of air around them and with gorgeous brass and string tone. Everything sounded vivacious, dynamic and very exciting.
I really like with my Audio PC setting. With AudiophileOptimizer 1.30, it gives extra impact on sound. Current my best feedback setting is below…

– Client PC : Windows 8 (not 8.1) + Fidelizer Pro 6.1 + JRiver 20/JPLAY 5.2.1
– Audio PC : Windows Server 2012 + AudiophileOptimizer 1.30 + JPLAY 5.2.1

I think it is the best sound I ever heard with my Audio setting. Very clear background and close to perfect image (I assume there is no perfect with Audio since every new technique comes). Especially, when I listen big scale symphony like Mahler Symphony No.2, I can hear different stage of music. Better dynamics and better image. Thank you for great software.

I may need more time to conclude testing, but I can say Fidelizer Pro definitely help my PC Audio life.

Thank you,
SH Yoon
There is clearly more transparency, enough that you don't have to listen for it. The music comes from an even 'blacker' sound stage, and sounds relaxed but not soft. It's as though you have been listening to your hi-fi just outside of the room, and then gone in and sat in front of it. This is not one of those tweaks where you need to listen for a few days to realise that something has changed for the better. And there's the bonus of just being able to turn on the computer, open your music player, and be ready to play back some music. Fidelizer resulted in the biggest single improvement to my hi-fi that I have yet encountered!
What customers say about us
To ensure you'll receive good quality products and services, I'd like to share what customers say after trying our Fidelizer Upgrade Program. These are quoted from their feedback without changing any content so feel free to read it.
Dear Keetakawee Punpeng,

Thanks for the full copy of Fidelizer Pro 6.8, the program works perfectly on my machine. This Fidelizer Pro, just as you said, it improves imaging and clarity of the sound also reduce glare in digital audio. I combined JPlay + Fidelizer Pro, and my whole PC (actually it's a laptop) audiophile system just got better and better..

Great Works, keep it up.

Cheers,
Laurentius Keevin DK.
After reading those wonderful stories, you can consider applying the 
Fidelizer Upgrade Program
 here. If you're using upgraded Fidelizer software and currently enjoying good music, please share your story with us.