Fidelizer has been improving computer audio solutions for audiophiles since 2012. After successfully solving digital audio problems in audiophile and pro market worldwide, it's time to launch our first physical product "Nimitra", the cherished dream for audiophiles.
Coming from an audiophile who searched for highend computer audio sources before, Nimitra is a computer audio server that you can truly enjoy the music as highend sources and easy to use as plug and play product.
"I need to build ones they can enjoy without learning about computers"
It's a lesson from interacting with Fidelizer customers who has no computer background before. With data from researching and developing a few local products in Thailand, Nimitra is the result of trials and errors as ultimate turnkey streaming audio solutions.
The results were unusually planted and rhythmically coherent for a file source, with greater body, weight, musical coherence and structural organization than I'm used to from file sources.
A friend from Asia, with an impressive high-end audio setup, didn't miss his Aurender W20 anymore since acquiring Fidelizer's Nimitra; he actually sold it. At ten times the price difference, it surely opens up a Pandora's Box.
The sound quality is crisp, very dynamic, very detailed, and the sound is natural, big and open. Especially impressive is the separation of instruments and voices and the believability of the soundstage image.
Extended listening to the Nimitra via the Oppo consistently brought me the best sound, though I can't fathom why that should be.
The Nimitra is transparent in the ways that are good—letting the signal through seemingly unmolested, without being transparent in ways that are not good—lean, bleached or neutered. I think Punpeng has largely achieved his goal of a turnkey operation.
Overall detail and focus were first-rate with the Nimitra. In some ways, the Nimitra reminded me of the Playback Designs Syrah Server in terms of its excellent playback qualities.
I'd take the Nimitra over the SOtM 1000D I reviewed a couple years ago in a heartbeat. It's cheaper, more user friendly, more flexible and if aural memory serves, sounds just as good if not better.
Affordable Highend Audio Streaming Solutions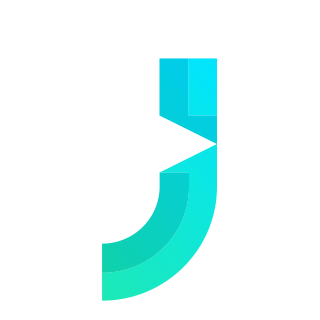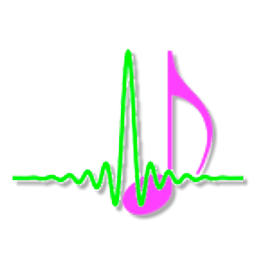 Nimitra provides outstanding sound quality and convenience as a turnkey device based on JPLAY /JRiver ready to serve to any device. There's no need for device installation or software configuration so no monitor, keyboard and mouse required. You can simply power on and music!
Music Server
Nimitra can work as a music server by connecting USB storage and USB DAC, join the device with your network, and browse for your music collection using remote control app of your choice.
Library Server
Nimitra can act as a library server in place of NAS by connecting USB storage, join the device with your network, and stream audio to network players. It also supports DSD streaming and Internet Radio too.
Network Player
Nimitra can transform any conventional USB DAC into Network Player by connecting USB DAC, join the device with your network, and stream audio to Nimitra as Roon ready and HQPlayer NAA device.
You can control Nimitra by using uPNP remote control software in the following platform below:
Windows: Kazoo, Kinsky, foobar2000 + foo_upnp
Mac: Kazoo, Kinsky
iOS: Kazoo, Kinsky, mconnect player (TIDAL Support)
Android: Kazoo, Kinsky, BubbleuPNP (TIDAL Support)
*Kazoo and Kinsky support only JPLAYStreamer and Linn DS products
Nimitra is open platform so you can also install RoonServer as headless music server, apply room correction with Dirac processor, install HQPlayer and apply optimal configuration. For first time users, you can use Nimitra like this.
1. Download and install remote control app of your choice.
2. Connect USB DAC/Player to black USB port and external USB hard drive to top blue USB port on Nimitra's back panel.
3. Power on Nimitra and wait until you hear "Fidelizer Nimitra is ready".
4. Join WiFi "Nimitra" with password "fidelizer".
5. Open remote control app and play music.
For JRiver solution, you can access WebRemote directly with "NIMITRA_SNXXXX:52199/" and add to home screen as Fidelizer Remote web app.
If you want to make any changes to Nimitra, we can also assist you with Teamviewer's remote support for software configuration. 🙂
Awards
Stereophile's Recommended Components: Fall 2017 Edition, Class B for Fidelizer Nimitra in Disc Players, Transports & Media Players
The next best thing to the very best sound reproduction; Class B components generally cost less than those in Class A, but most Class B components are still quite expensive. Nimitra is the most affordable server among Stereophile's Recommended Components.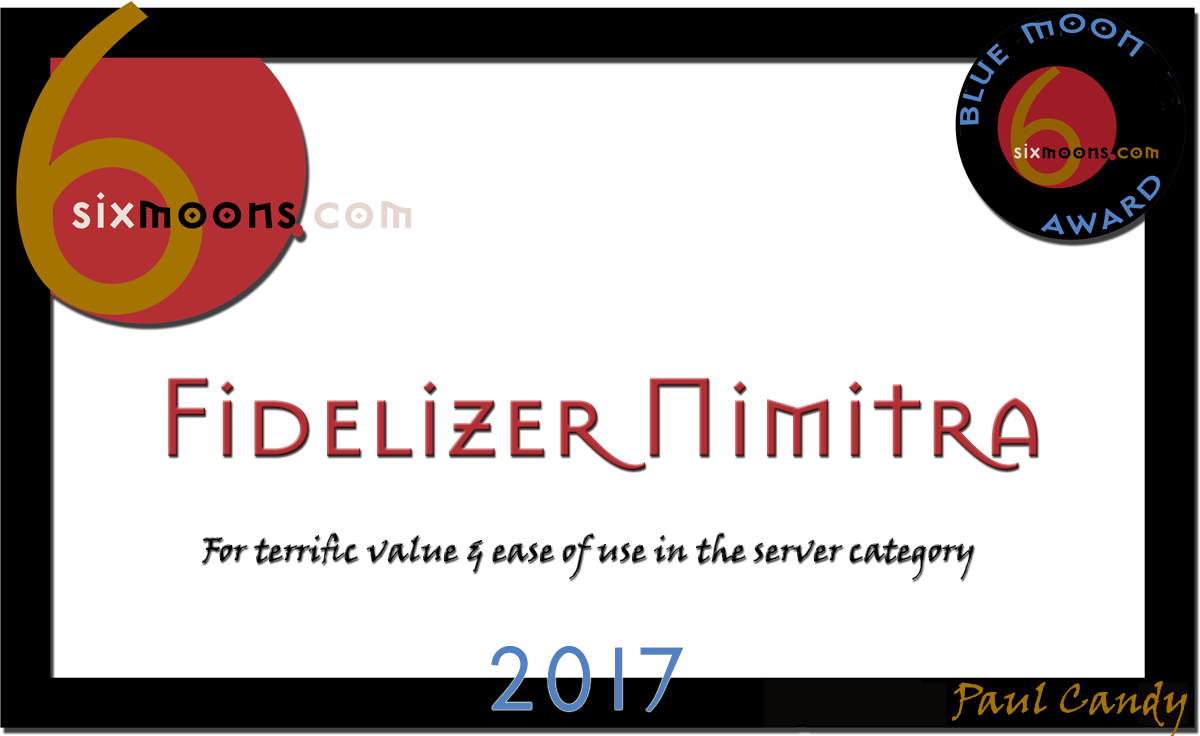 6moons Blue Moon Award, 2017 for Fidelizer Nimitra
The 6moons Blue Moon Award is bestowed only on components or music releases of rare excellence. Nimitra is the first server to receive this award.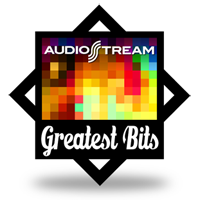 AudioStream's Greatest Bits Award, 2016 for Fidelizer Nimitra
AudioStream's Greatest Bits is our version of Recommended Components. This list is culled from every piece of gear that we've reviewed each year and represents those components that stand apart in their ability to deliver a musically satisfying experience.
Nimitra is also the cheapest "Class A" ranking in AudioStream's Greatest Bits Media Servers at only $1395 USD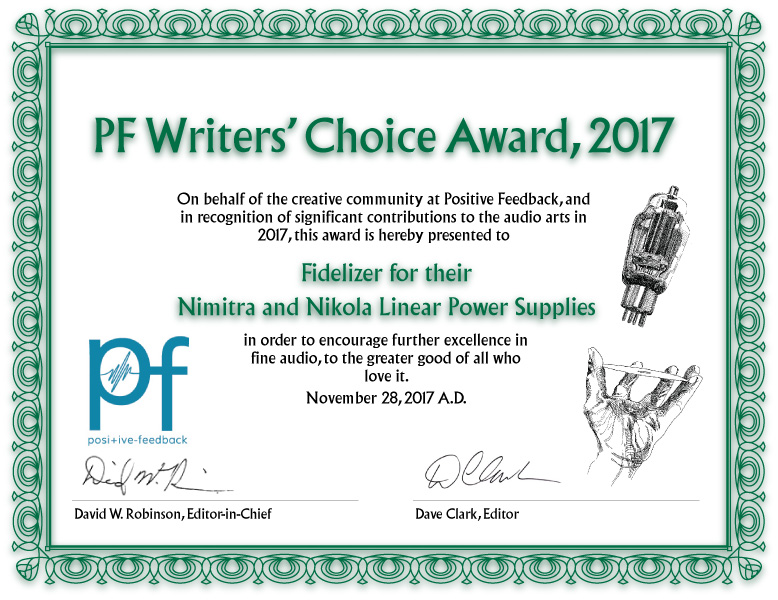 Positive Feedback Writers' Choice Award 2017 for Fidelizer Nimitra Computer Audio Server
The selling point is that with Linn Kazoo or Mconnect Lite you have remote control of your files through the Nimitra. The sound is difficult to describe except to say it's quieter, more linear and both less etched and less bloomy.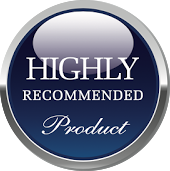 Mono and Stereo's Highly Recommended Award 2017 for Fidelizer Nimitra
Nimitra and Keetakawee's work deserves recognition and I'm happily giving out Mono and Stereo's Highly Recommend Award not only for the product but for complete experience and professional service that comes with it.
Windows 10 Nimitra Edition Platform
Windows 10 comes with many features unrelated to audio solutions. Some may tweak OS to disable unused features. Nimitra handles this matter at roots by removing all non-audio features from installation itself, greatly improve audio performance by cutting almost everything in half.
There's also special version of Fidelizer as dedicated CAS platform, applying more optimizations that be to put in Pro version and greatly reduce process time that can ready your system in about 30 seconds from power on. It's the most solid audio platform in commercial products today.
Affordable yet uncompromised
Fidelizer already does fantastic job as software solution so building Nimitra music server will be something that can be used as a reference for future models in computer audio industry. It all started with the design for the best product and see how to make affordable ones without breaking its principles.
With over 10 years experimenting about computer audio, the best designed for computer audio machine should follow these principles below:
No moving part – Moving part causes vibration affecting the accuracy of electricity's transmission.
Low power consumption – The best way to reduce pollution is to consume less power not adding more filters/isolators.
Resonance control for chassis – It's often overlooked in digital audio but resonance of chassis affect digital audio a lot too.
As a result, the finished hardware design has the following specifications:
Fanless machine – No fan, no vibration from fan and no noise pollution in listening room.
mPCIe SSD for OS storage – No moving part, no vibration and no data/power cable for signal degrading.
Intel Celeron J1900 2.0GHz CPU – Quad core, low power consumption but powerful enough with 2MB L2 Cache.
Kingston DDR3L 4GB Memory – It's a hard decision between lower CL with DDR3 or lower voltage with DDR3L but lower voltage is better.
Direct 12VDC input power supply – Feeding power directly to the board reduces noise and pollution inside.
3.5mm aluminium alloy frame – It also comes with only 3 pieces having less frequency shift with audio-grade isolating feet.
Built-in WiFi/Bluetooth – You can setup WiFi and Bluetooth speakers to use with music server platform.
From long research, this is the best hardware design that can compete all computer sources in market today regardless of the price. People believe getting powerful processor will improve sound quality but that's not necessarily true since it also increases pollution and interference.
Direct support with Teamviewer
For audiophiles without computer knowledge, it's very important to have remote access for cases like installing drivers for new devices after purchasing Nimitra. You don't have to worry about being left behind after purchasing Nimitra with Teamviewer access built-in for professional support.
Specifications
CPU: Intel Celeron J1900 Quad Core 2.0GHz
Memory: 4GB DDR3L
USB: 5 x USB 2.0 / 1 x USB 3.0
Connectivity: LAN / WiFi / Bluetooth / HDMI / VGA
Supported formats*: AAC, AIF, AIFC, AIFF, APE, ASF, ASX, BWF, CDA, DFF, DSF, FLAC, M2A, M4A, M4B, MP+, MP1, MP2, MP3, MP4, MPA, MPC, MPEG, MPG, MPGA, MPP, MPX, OGA, OGG, RADIO, W64, WASAPI, WAV, WMA, WMV, WV, WVX
Power input: 12VDC with 2.5mm DC jack
Power supply: 12V 5A switching 100-240V 50/60Hz (PSU upgrade is coming soon)
Dimension: 225(W) x 44(H) x 200(D) mm
Weight: 1.8kg
* JPLAYStreamer accepts only WAV format and TIDAL streaming
Ordering Nimitra
Only US $1395
Building Windows-based computer audio server is costly with investment on software unlike Linux with no software cost per unit. However, it's worth the price when you can enjoy the music with Nimitra when plays side by side against real highend digital and analog sources.
The MSRP price for Nimitra is US $1395 with 30-day money back guarantee and one year product's warranty. You may also list your USB audio devices so we can verify and make sure to have the required drivers included before shipping.
Fidelizer and Nimitra customers can order Nimitra Computer Audio Server with $100 refund discount.
What customers say about Nimitra
To show how our customers satisfied with Nimitra Computer Audio Server product, we'd like to share customers' experience with Nimitra. Feel free to read testimonials before before giving Nimitra a free trial with 30-day money back guarantee.
Keetakawee,
I have been using my Nimitra server and Nikola PSU for about a week now. Initial impression is that I do not appear to be missing anything with the sound.
The sound is similar to that which I get with my Linn Sondek turntable with good mu…
Hi Keetakawee, I received the Nimitra yesterday and I want to congratulate you on a wonderful streamer.  The set up was a breeze and the sound is fantastic! I spent 3 hours last night listening to music, what a treat!
Hi Keetakawee,
Thanks so much for all your trouble! Everything seems to be working well now. I did unplug the USB lead to the DAC, so I could compare the Aurender and the Nimitra, as you had it playing stably..
I can't get JRemote to register, but th…
First I have to thank Mr Keetakawee Punpeng for all of his brilliant support he really takes care of his costumers!
I first started with fidelizer free a few months ago and was surprised over the difference in sound on my pc, only a few days later I …
Hi guys.
I wanted to jump in here as a customer of Nimitra.
Firstly I have to say the product is top shelf. I have never heard my system sound so good and am thoroughly enjoying the benefits of this device. In fact I have sold a Sony HAPZ1ES player t…
Hi Keetakawee
The Nimitra is sounding very good indeed. With the usb drive plugged into the USB 2.0 input, the sound is much more cohesive and musical. It also works well with Roon – very smooth interface.
Regards
Vaughan
The Nimitra sounds incredible, even on my humble setup. I know it's a cliche, but I'm hearing things I never heard before. Instrument separation is orders of magnitude better than with my laptop. Vocals that were muddy are now crystal clear. List…
We LOVE the custom Fidelizer Nimitra. We run Roon to HQ Player on the MacBook Pro, then ethernet to Nimitra HQ Player NAA. We upsample PCM to 88khz, unless it is higher res, and upsample all DSD to DSD 128. With the PS Audio DirecStream DAC 24-88 khz…
Hoi Keetakawee,
I thought I will give you an update of my adventures with Nimira and Nikola. It runs very stable. Some times after a driver switch a DAC clock locking problem occurs but that is fixed by a restart or some more switching.
Roon runs ver…
Hi,
My Nimitra has now been on playing a mix of music for 200 hours and its sounding brilliant, quiet background, bags of detail, wonderful bottom end. This is extreme value for money.
Kind Regards
Roger Smith
Beautiful couple in both sound and body. Sound improve in all three range. For update, the improvement of Nimitra upgrade version from Nimitra original version now is more than 50%!
K,
I'm using the Nimitra now as Roon endpoint. Setup was very simple. Out of the box I must tell you it sounds magnificent. Roon is running on my custom PC.
Thank you. You have created something very special my friend.
Best,
Jim
Many, many thanks!
I am listening to the Kazoo JPLAYSTREAMING on HUGO through HIFIMANN 1000v2 headphones and the sound is truly magical!
I am sure I will still need some handholding later on but for now everything is quite wonderful.
You are obviousl…
Thank you so much. The display is now working fine and the music has never sounded better. Great support.
Sold my Aurender W20 & guess what , I bought Fidelizer Nimatra based on fidelized window 10 platform , which can serve as Streamer , Server & Network player Roon ready & as HQP NAA device . After doing much research ( read audiostream review about Ni…
After playing my special order Nimitra, It is clear that it is the best of the best music players out there, regardless of price and I am confident of that as I heard streamers from big names that cost more than 4 times Nimitra and don't sound as goo…
Hi Keetakawee,
It's about a week ago that I have the Bifrost dac back and I can tell you that the Nimitra is playing fine with the upgraded dac.
I can play music from the hdd storage and from JPLAYERstreamer. The only weakest feature is the Linn Kazo…
As NAA with HQPlayer and a second pc, the Nimitra sounds really exceptional. Congratulations.
Nimitra/Nikola is a clear winner in my system; this innovative system represents a step change in performance. Compared with my 'tuned' laptop audio-PC, Nimitra/Nikola is clearly the better music machine. Higher level of detail, transparency and tona…
Hi Keetakawee,
I am now back home enjoying the music with Nimitra.
I am very happy with Nimitra, sonic performance is great – thought you'd want to know.
Thank you for your work for me.
Regards,
Manu
Hi Keetakawee,
I got the Alpha USB driver installed and listened using jRiver Media Center. Wow! It really is a superior sounding rig! I will listen for several hours before upgrading to the Nikola power supply, but I am already very impressed!
Grant…
Good news. The sgms does sound superb. But nimitra is very close. Too bad we haven't had more time to compare. We only compared the Shirley horn song playing now. In a blind test,  I may not be able to differentiate sgms and nimitra. Sgms maybe soun…
Powering Nimitra and the exaSound e38 DAC with the customized Nikola power supply indeed sounds GREAT!
I'm in complete agreement with Steve Plaskin's assessment of the Nikola / exaSound DAC combination; it is transformative! Nikola transported the so…
Hello Keetatawee,
I have received the Nimitra in good order from DHL.
You have indeed solved the problem: the NAS can now be seen in the network and also be added as source for JRiver library import. The Nimitra is connected to my dac and already pla…
Distributors
You can order Nimitra and receive local support from the following online shops below.

Highend-AudioPC (Switzerland)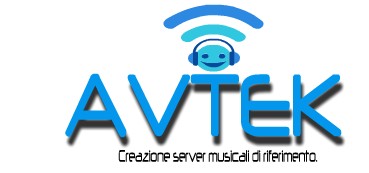 AVTEK (Italy)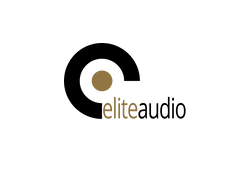 Elite Audio (United Kingdom)

Volent Audio (Hong Kong)
If you have any questions about Nimitra, feel free to
contact the author directly
. If you haven't received any reply on email after 2 business days, message might be sent to spam/junk box. Please contact us through other means like
Facebook
/
Twitter
/
Skype
.